[Charleston, S.C.] GreenWizard Inc., a product management platform of building product data and documentation for sustainable and green construction, and Mohawk Group have announced the formation of a three-year Emerald Partnership. The enhanced partnership will allow both companies to better promote the value and urgency of product transparency. The GreenWizard online tool enables users to search for sustainable product attributes, including the Living Building Challenge and LEED certification.
"The vision and commitment that Mohawk Group continues to demonstrate in furthering environmental and health awareness is significant," said Jerry Lepore, CEO of Green Wizard. "They are leading the evolution of flooring products for the industry. This newly created Emerald Partnership strengthens both companies' shared vision and commitment to product transparency."
This three-year Emerald Partnership is the first in the history of GreenWizard.
"We are delighted to join forces with GreenWizard and view them as a strong ally in the building transparency movement," said Rochelle Routman, director of sustainability atMohawk Group. "We love that architects, designers and building construction professionals can locate any Mohawk product in a few clicks using GreenWizard's powerful search tool, whether it be a selection from our extensive list of more than 120 red list free declared products, as well as products with HPDs or EPDs."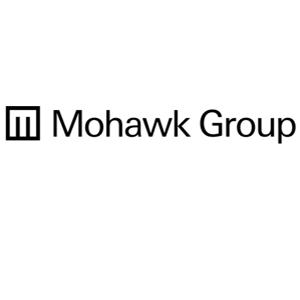 http://www.floorcoveringweekly.com/Main/DailyUpdate/GreenWizard-and-Mohawk-Group-forge-stronger-partne-7026.aspx