[Charlottesville, Va.] Almost 5 years after its inception, Carpet Plus' Re-Cork C'Ville program is still going strong, the company reported. Since the program started in December 2009, Carpet Plus has collected over 1.1 million cork stoppers from its 60 plus participating locations in the Charlottesville area.
Carpet Plus is excited to announce that, after considerable time and research, it has partnered with Yemm & Hart, a Missouri-based company that is fully committed to making cork products that are made from 100 percent postconsumer material.
Yemm & Hart recycles used wine cork stoppers into tile using a combination of whole cork stoppers and granulated cork. The result is a tile with visible profiles of whole wine cork stoppers that can be used for flooring, wall covering and other applications.
On July 19th, Carpet Plus shipped off more than 700,000 used wine stoppers (over 6,000 pounds) to be recycled into cork tiles. Soon it will be carrying Yemm & Hart's cork tiles to sell as flooring.
"We are excited about the idea that we are selling flooring that could potentially contain corks from our own recycling program," said Duane Cassis, owner of Carpet Plus.
​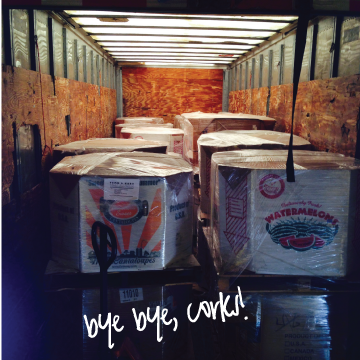 Carpet Plus and Yemm and Hart have partnered to recycle cork flooring
http://www.floorcoveringweekly.com/Main/DailyUpdate/Carpet_Plus_Yemm_Hart_partner_to_recycle_corks_into_flooring__7133.aspx