By Mallory Cruise
[Scarborough, Maine] Having been in the market for 30 years, 20 years in the U.S., Pantim Wood Flooring, based here, is a veteran when it comes to importing solid and engineered hardwood flooring. According to Rick Knowles, vice president of sales and marketing, this experience has allowed the company to foster long standing relationships with its three Asian factories — two in Indonesia and one in Thailand.
Not only does Pantim and its factories work exclusively together to produce the company's flooring but they also make investments together — the partnerships help strengthen Pantim's ability to bring quality, high-styled hardwood flooring to market, said Knowles. The company's popular Cooper's Plank collection — a restoration product requiring unique production — is just one example of the company and its factory partners investing in the necessary equipment needed to produce a line.
"These are not arms-length relationships. We develop product in our factories where we have 100 percent of all of their production and we also handle 100 percent of marketing and development. There is also Pantim Hardwood USA which develops product for the North American market and Wolf Jakel (Pantim owner Harro Jakel's brother) does the same thing for the European market," said Knowles. "Between Europe and America we have 100 percent representation from a manufacturing standpoint."
Pantim's goal over the next two years is to sell out its current capacity and then, from an investment standpoint, add additional capacity.
"Every one of our factories has different capabilities. One factory makes solid flooring, one focuses on smooth and grey products and one focuses on high-end, sawn face visuals. We source our raw materials from the countries that house our factories," explained Knowles.
What differentiates Pantim as importers, said Knowles, is while most importing comes out of China, Pantim imports from Indonesia and Thailand, providing alternative sourcing options that offer valuable, quality products while mitigating the risks associated with violating Lacey Act and International Trade Commission (ITC) regulations.
The benefits of importing from these countries also include styling, flexibility, handcraftsmanship and cost. "There's a relationship between all of those benefits, so to be able to do the same styling and hand-working that we do overseas in the U.S., from a labor cost, would be a dramatically different cost structure. If the value difference wasn't dramatic enough people wouldn't import products, they would pay a premium for a domestic product just because of lead times. So the value has to be a fairly sizeable spread in order for it to be a good business model," said Knowles.
Hardwood flooring from Pantim is also made from plantation grown sources from Indonesia and Thailand and is 100 percent renewable as the trees are replanted. "It's a more stable raw material supply chain than what we've seen from others in the market. It's also a great green story from the standpoint that many of trees we source, Syringa, produce latex for the first 25 years of their life, so after the trees harden to a point where they don't produce latex anymore, we harvest them and they're used for flooring — so we're the second life," said Knowles. "From a styling standpoint it's a beautiful raw material. I love it because it has an exotic visual but it's not too niche-y where it loses its mainstream appeal."

Steep growth trajectory
By the end of this summer, Pantim had already shipped more than it had shipped all of last year, noted Knowles. In fact, Pantim is up over 40 percent in sales growth, Knowles toldFCW.
"Everything we ship September, October and November on through the rest of the year will be added growth. We're having a big fall. What's interesting is our distributors have already placed orders for January so they can start the year off fast," he said.
Knowles said Pantim has grown its position substantially with bigger distributors this year. "[That] tells me our relationships are working and that comes down to being reliable and dependable, as well as providing good quality and valuable products. We added six new distributors in the last six months, and we have three or four more that we'll add by year end, so we're growing our customer base," Knowles offered, adding that part of that is because of product line expansion. "If you look at our company five years ago, we were 100 percent engineered focused but now our solid portfolio is our fastest growing portfolio. For the northern tiered states, we have valuable products for those markets because their preferences trend towards solid offerings. And, next year looks very promising as well," he said.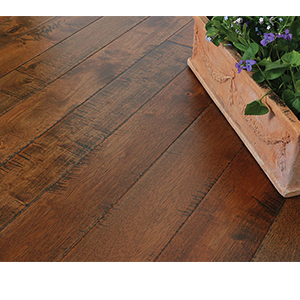 http://www.fcw1.com/Main/DailyUpdate/Stylized_product_sets_Pantim_apart_from_crowded_market_7308.aspx