[New York and San Francisco] Lumber Liquidators Holdings Inc. shares plunged after a '60 Minutes' report accused the company of selling Chinese-made flooring with illegal levels of formaldehyde, as reported by Bloomberg.
According to Bloomberg, the stock sank 25 percent to $38.83 in New York following the broadcast on CBS Sunday evening. The investigation, which used undercover reporters and hidden cameras, found that flooring was billed as meeting California health and safety standards even though it didn't. Video showed managers at three Chinese factories admitting to using false labeling that made it look like the products met regulations.
"60 Minutes" also said it tested flooring from China that was being sold in several states outside of California, including Virginia, Florida, Texas and New York. Of the 31 products tested, only one would have been legal in California, the show found. The tests were used to back up similar claims made in lawsuits against Lumber Liquidators.
In a response to the allegations, Lumber Liquidators said Monday in a filing that "60 Minutes" used an improper test and that all its laminate floors are safe. The company has also contacted the Chinese suppliers included in the story and have confirmed that all products made for Lumber Liquidators have been compliant with California regulations.
"We randomly test each of our six laminate suppliers in China using unannounced audits and all products tested are compliant and safe," the Toano, Virginia-based company said in the statement.
'Good Product'
None of Lumber Liquidators' Finished Goods or Fiberboard Core products contains formaldehyde levels in excess of the California Fiberboard Standard, according to the health and safety section of its corporate website.
"Our goal is to sell a good product at a good price," Tom Sullivan, the company's chairman and founder, said during the show. "And we don't get the price by skimping on anything. We get the price by low overhead, huge volume and being very efficient at what we do. And we're never sell something unsafe."
The company also disclosed in a regulatory filing on Wednesday that the U.S. Department of Justice may file criminal charges relating to an inquiry that began in 2013 for a violation of import laws.
For more information, visit http://www.bloomberg.com/news/articles/2015-03-02/lumber-liquidators-sold-illegal-flooring-60-minutes-reports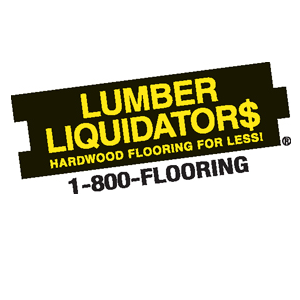 http://www.fcw1.com/Main/DailyUpdate/Bloomberg_Lumber_Liquidators_falls_25_percent_after_60_Minutes_st_7655.aspx